Something Fun
Savoring the Sweetness in September – Celebrate National Honey Month
September, National Honey Month, is an opportune time to stock up on honey and support our local beekeepers.
Fascinated by bee behavior and honey ...
Activate your membership to gain access to IWN content!
Unlock members-only content, resources and events by activating your Free Pass or gain access to additional features by selecting a monthly membership package.
Join Now
Already a member?
Login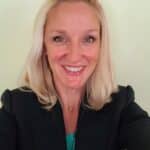 Stephanie Lundquist-Arora
Springfield, VA.
More from Stephanie Lundquist-Arora