Escaping Your Government Assigned Schools
Statement From Parents Suing FCPS, Virginia Kids Finally Get To Unmask — But the Fight for Justice and Parents' Rights Continues
Fairfax County, Virginia – Tomorrow, for the first time in nearly two years, parents in Virginia will all have the option to send their children to s...
Login or upgrade to a Premium membership to access this content.
As a Premium member you will get access to exclusive experiences, show extras and events.
Not a member yet? What are you waiting for, Join Now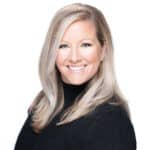 Victoria Coley
Jacksonville, FL.