Share This
DeSantis Just Called Kamala Harris' Bluff and It's a Beautiful Thing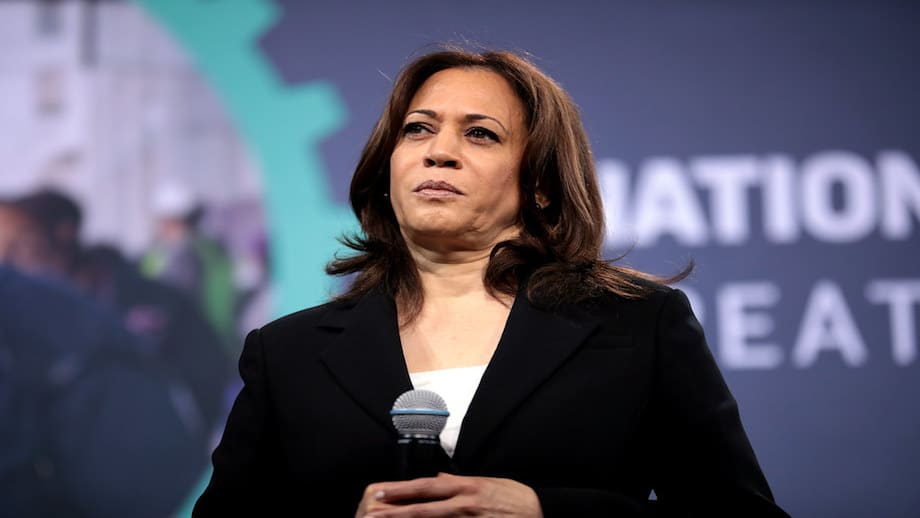 Kamala Harris has been working overtime to convince Americans (mainly ignorant Democrats) that the African American curriculum being taught in Florida schools says slavery was a good thing. You'd have to have oatmeal for brains to actually believe this, but considering 81 million people supposedly voted for Biden, it's gained some traction.
We're not dealing with the brightest crayons in the box these days.
Welp, DeSantis decided it was time to set the record straight, and invited Kamala to Florida. Sure, his invite was a little snarky (I love the bit about the border) but it was mainly sincere. Let us show you how wrong you are so you can stop spreading lies and wait for it … MISINFORMATION.
Here's the original invite:
The last paragraph is the best part:
'I am prepared to meet as early as Wednesday of this week, but of course, want to be deferential to your busy schedule should you already have a trip to the southern border planned for that day. Please let me know as soon as possible. What an example we could set for the nation – a serious conversation on the substance of an important issue! I hope you're feeling up to it.'
Ha.
HA ha.
This is so good.
Now, I was pretty sure Kamala wouldn't take him up on the invitation (it's far more politically lucrative for her to keep spreading lies and BS about how racist DeSantis is for saying slavery was a good thing), but I didn't expect her to turn him down so quickly.
She totally chickened out.
From The New York Post:
Vice President Kamala Harris slapped down Florida Gov. Ron DeSantis' invite to hash out their curriculum spat.
"Extremists attempt to divide our nation with unnecessary debates. But I have news for them: We will not be distracted — and we will not be deterred," Harris tweeted Tuesday.
"There is no roundtable, no lecture, no invitation we will accept to debate the undeniable fact: There were no redeeming qualities to slavery."
Weak. So very weak.
But what else would you expect from the Biden administration, especially the woman who got her job based on her sex and color?